NEWS
THIS NEWS IS VIRAL RECORD
The following news, published few days ago, april 18 has reached 27.844 worldwide visits and has been shared 311 times up to right now, and counting.
If you want your company be pretty much seen and well known for industry and future clients, make Revista del Ascensor your advertising media, your communication adviser. Revista del Ascensor, the publication in spanish read and spread the most.
CURRENTLY
Your Company can also be part of this section, making your products known to the entire world.
Send us an email to correo@revdelascensor.com and we will advise you.
GENERAL INFORMATION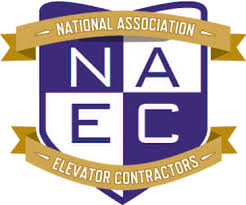 Conyers, Georgia, May 7, 2018 – The National Association of Elevator Contractors announces the…
A group of conspicuous representatives of the Vertical Transport met late week of march at Buenos…
NEWS REPORTS
The installation of double deck elevators in the Lotte World Tower, earned Otis Korea Elevator......
TECHNIAL ARTICLES
Controlling Access Using Elevators Security at many high-rise buildings is provided using a card access......